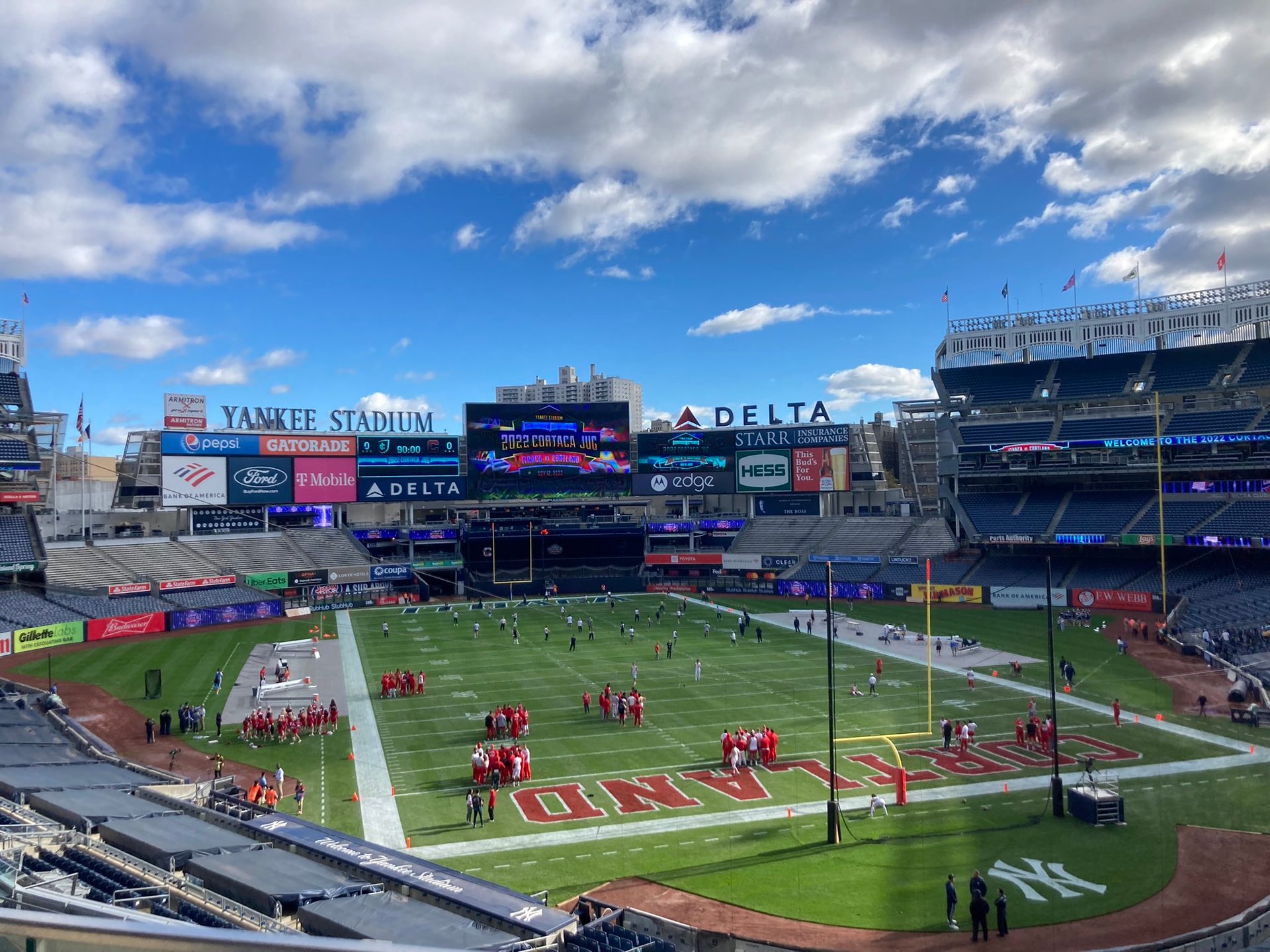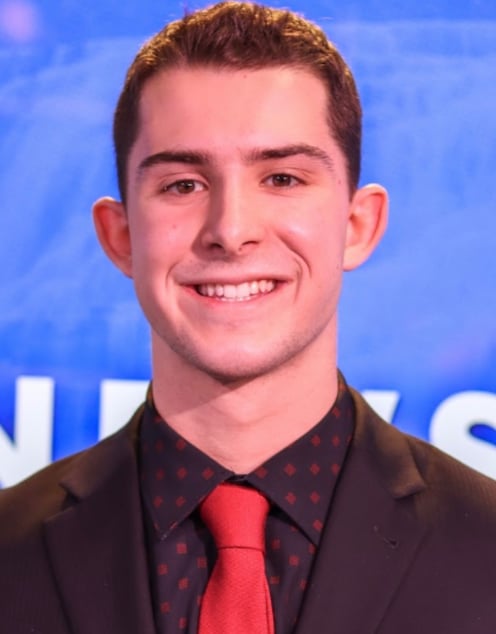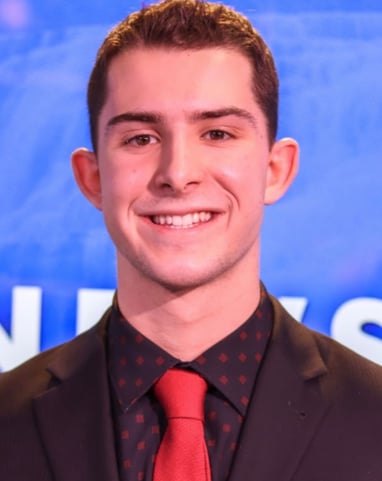 Sports Anchoring and Reporting Reel
Colgate vs Cornell Volleyball play-by-play Sample
Ithaca vs Union Football radio play-by-play sample
Julia Costa Sports Final Overtime Interview
Skidmore vs Ithaca MBB tv play-by-play sample
Ithaca vs Marietta WBB radio play-by-play sample
Called games for both Cornell Volleyball and Cornell Lacrosse

Conducted pre-game interviews with coaches and players

Prepared extensive pre-games research on teams to provide commentary
Sports Intern at CNY Central
Wrote web stories on Syracuse football and basketball

Helped write nightly sportscasts for sports anchors

Conducted research and became familiar with editing software AVID
Director of Sports Broadcasting at Camp Winadu
Taught kids a variety of on-air skills including play-by-play broadcasting, sideline reporting, hosting, and more

Collaborated with CBS's Tracy Wolfson to help teach and work with kids in broadcasting
Media Intern at ESPN Ithaca 107.1 FM
Helped produce weekly show Between The Lines

Edited audio content with Adobe Audition

Conducted research and provided notes for talent and filled in on-air for specific segments
Support Staff for CBS Sports
Worked at multiple Buffalo Bills games including NFL Playoffs

Worked at the NCAA men's basketball Final Four in New Orleans, Louisiana
ICTV/WICB Play-By-Play Broadcaster
PxP broadcaster for 2022 Ithaca College football on WICB

PxP broadcaster for Ithaca College men's basketball on ICTV and Ithaca College women's basketball on WICB

Conducted weekly radio sportscasts and hosted and edited live basketball radio show Dribblin' Around
ESPN Plus Play-By-Play Broadcaster
Multimedia Journalist at 12 NEWS, WBNG
January 2023-May 2023
Part-time news and sports reporter at WBNG CBS in Binghamton, New York

Constructed packages, edited video material for nightly newscasts

Provided live in-studio and in the field reporting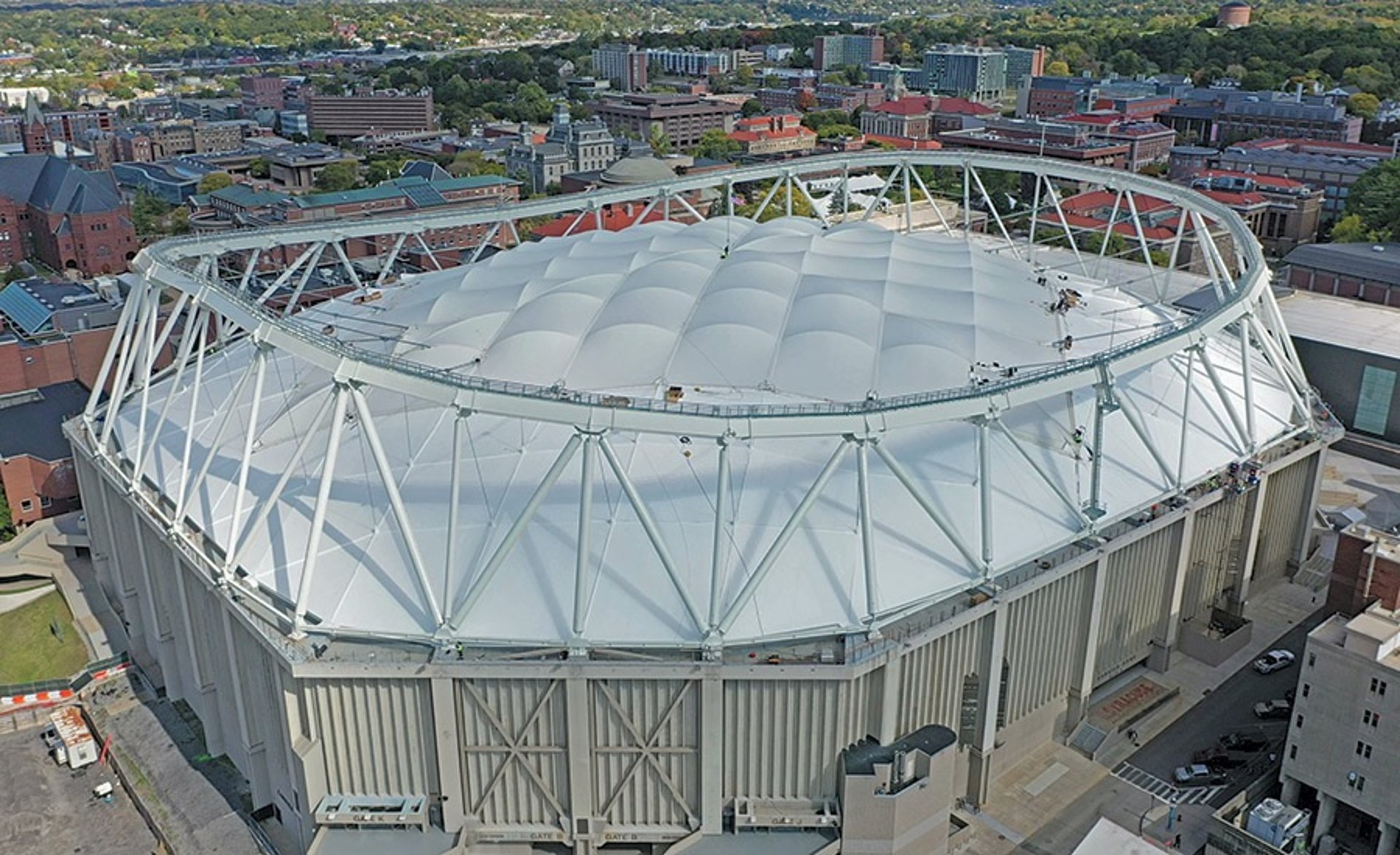 H
i everyone, and thanks for taking a look at my personal website!
I recently just received a bachelors of science from Ithaca College in Television and Digital Media Production with minors in Journalism and Sport Studies.
I hope to have a career in sport media while also serving in the U.S Army. This past year, I commissioned as a 2nd lieutenant in the U.S Army after going through four years of training with Cornell Army ROTC's Excelsior Battalion. I have graduated both Airborne School and Army Advanced Camp. I am now a military intelligence officer in the New York Army National Guard serving with the 2nd squadron, 101st Calvary Regiment. I feel that my balance of leadership and discipline in the military translate well to the broadcasting world.
This past February, myself and three of my peers represented Ithaca College at Super Bowl LVII's radio row in Phoenix, Arizona. We conducted an hourly show each day interviewing players, coaches, and media personalities the week of the game that aired on our school's flagship station, 92 WICB. We also had the chance to attend and chat with coaches and players during media availability leading up to the big game.
This past fall, I was the radio play-by-play broadcaster for Ithaca College Football on WICB 91.7 fm. In November of 2022, I got the opportunity to call the 63rd Cortaca Jug game at Yankee Stadium. Ithaca Football had a 12-1 campaign and made it all the way to the NCAA quarterfinals.
During my time at Ithaca College I was been involved with a variety of sport media outlets. In the summer of 2022, I was a sports intern at CNY Central in Syracuse. There I got the chance to enhance my on-air, writing and editing skills.
I also have gotten extensive experience in play-by-play broadcasting the past few years. The past two years, I was the voice of Cornell Volleyball on ESPN Plus. I also broadcasted for Cornell Women's Lacrosse. The past two winters, I was the primary voice for Ithaca College Men's Basketball on ICTV.
In March of 2022, I had the chance to work for CBS Sports at the NCAA Men's Basketball Final Four in New Orleans, Louisiana. I am looking forward to continuing to work for CBS again this Fall.
In my free time I enjoy walking my dog, hanging out with friends, playing basketball and beach volleyball.
I am open to all opportunities within broadcast media and I am very excited to start my career in 2023. Feel free to contact me on the page below!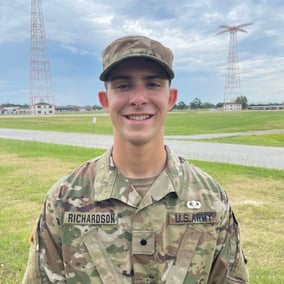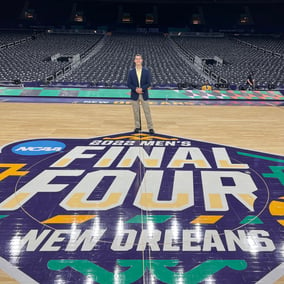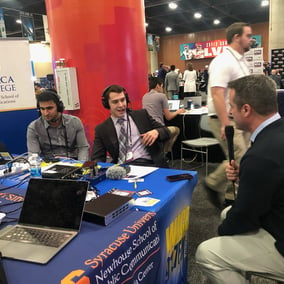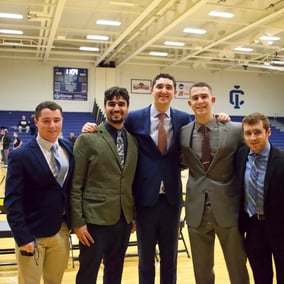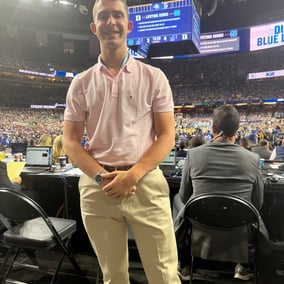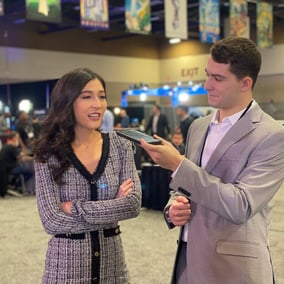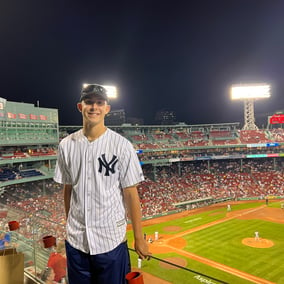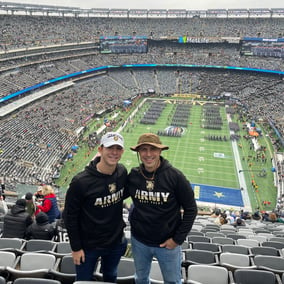 Email: drich2023@gmail.com